After a year of virtual conferences, remote work, and zoom happy hours, I was very excited about the return of in-person events. unitQ was honored to sponsor and attend FinovateFall 2021, one of the largest finance conferences in the industry. It was great to connect face to face with the fintech community, educate the importance of product quality, and showcase how we are helping category-leading companies drive growth and retention by identifying and fixing the right quality issues faster and smarter. 
If you were at the show, I hope you had the opportunity to watch some amazing live product demos from seed-stage startups to established leaders, attend thought leadership sessions, and network with fellow attendees and exhibitors.
Look at all the amazing logos below – from sponsors to exhibitors to demo participants. It was a great turnout with 1,500+ attendees, 75+ demoers, and 130+ speakers.
Team unitQ (Alix, Greg, and Chethan) was looking sharp at our amazing booth. Did they tell you why fintechs like Chime, DailyPay, and Truebill are using unitQ to boost their product quality and growth?
One of the most exciting parts of FinovateFall is the live demo competition. Anthony Heckman, Head of Business Development, on the main stage seen below, presented our mission-critical product quality platform that empowers fintechs and banks to take a data-driven approach to product quality.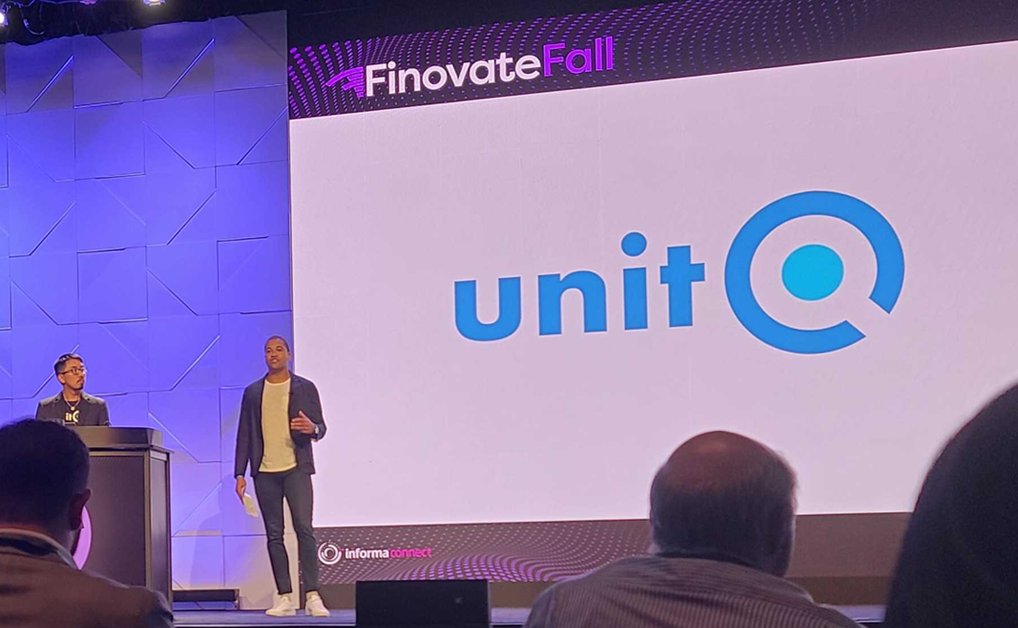 We had an opportunity to participate in a thought leadership panel with 4 other fintech influencers discussing how new tech can help fintechs and banks drive digital transformation, boost product quality, and improve customer experience.
Here were some cool swag we offered at the event. If you missed getting a unitQ mask or water bottle, reach out here.
Couldn't attend FinovateFall this year to see our demo? We got you covered, book a personalized demo with our team here.